Happy New Year PTA
Please join PTA Officers, Members and Pennsylvania PTA's Board of Managers in open discussions, trainings and webinars on the following dates and times. Share this information with everyone you know and invite them to attend with you and other PTAs!!!
Sunday, January 10, 2021 @ 7:00pm
Topic of discussion: Partnering with School Administration
Join Pennsylvania PTA online for our PA PTA Video Conferences
Wednesday, January 20, 2021 at 8:00 pm
Training will include 'How to Write Motions and Why" and the "Role of the Secretary"
Register in advance for this meeting:
After registering, you will receive a confirmation email containing information about joining the meeting.
Pennsylvania PTA, and in collaboration with National PTA, invite you to join us for an interactive Zoom event," Zooming into Membership". We will be highlighting a local unit and discussing how community involvement can take your PTA out of this world!
January 28th, 2021 at 7:00 PM
______________________________________________________________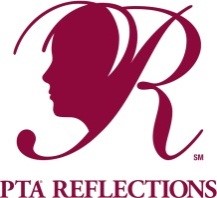 Students at ALL PTAs in the state can still submit entries
to the National PTA Reflections theme search contests until Friday, Nov. 20.
National PTA is seeking a theme for the 2022-2023 Reflections program year.
The student whose entry wins receives $100 & the theme will be presented at the annual National PTA Convention in June 2021.
Here is the link to the form - https://www.papta.org/Page/940 -
Please review the list of past themes as repeat themes will not be considered.
Students who attend a school whose PTA is not participating in Reflections program CAN entry this contest. Entries must be emailed by Nov 20. More details on the form.
Pennsylvania PTA.....

Stop by and "Let's Chat" about online fundraising and programs.
What are you currently doing? How is it working?
Let's share ideas with each other. Hope to see you soon.