New For You!!
Pennsylvania PTA
State of Emergency
Meeting Guidance
Please go to the
members only section under
the coronavirus information tab
to access this new document.
Be sure to read it carefully
and follow all directions.
_______________________________
Join Pennsylvania PTA online or on the phone
for our PA PTA Video Conferences
Join us on the 3rd Wednesday of the month from 8 PM - 9 PM
Here are the topics for the upcoming Videoconferences:
May: President Duties (Transition of New Officers)
June: TBA
July: Reflections
August: Membership
September: Bylaws
October: TBA
November: Legislation and Advocacy
December: TBA
Here is the link for the video conference:
Join Zoom Meeting
https://zoom.us/j/592201187
FYI: When you log in from a computer you will have a choice of phone or computer audio.
If you are joining us by phone only
Dial: 1 (646) 876-9923
Meeting ID: 592 201 187
Join PA PTA Officers, and local PTA Leaders
And be sure to save the third Wednesday of each month on your calendar!
Save the Date!
To view past presentations, please click on Leadership Training in the Members Only tab
and then click Video conferences
__________________________________________
Congratulations to the 2019-2020 PA PTA State Reflections Winners!
(

Names may be found under the Reflections tab)
Because we felt that the children needed to be recognized a 'virtual' ceremony was held on April 19, 2020. This recording has been posted on the Reflections tab. A powerpoint of the work that the students entered has also been added. Thank you to all the students who worked so hard on their entries. Fantastic Job!!!!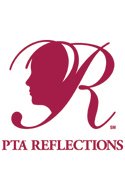 ______________________________________
---
Pennsylvania PTA 111th State Convention
How Sweet It Is To Be PTA! Be sure to mark your calendar and join us next year in the "Sweetest Place on Earth" at the 111th Annual Pennsylvania PTA Convention October 23-24, 2020, Holiday Inn Harrisburg Hershey, 604 Station Road, Grantville, PA 17028
______________________________________________________________________________________________________________
_______________________________________________________________________________________________________