Please Join the Pennsylvania PTA State Board of Directors
as we bring you
Pennsylvania PTA's Virtual Convention
October 21, 2022 - Beginning with our General Meeting at 7:30 PM
Join us for a Virtual Convention filled with Annual Meeting of our PTA and many different Workshops to meet the needs of all our Members!!!
Adopt Bylaw Amendments and Resolutions
All information is found at www.papta.org
Pennsylvania PTA Monthly Webinar
Wednesday, October 12, 2022
7:00 PM
Planet Bee:
Planet Bee Foundation is on a mission to change the world - one bee and one mind at a time! We are dedicated to creating a green-minded generation by teaching about the importance of bees to foster environmental literacy, conservation, stewardship, and as a pathway to STEM. We present workshops and educational programs virtually and in-person to schools, nonprofits, summer camps, environmental centers, community gardens, and businesses. These programs are granted to schools at no cost to them in our commitment to social justice and an equitable educational experience for all.

Dr. Jason R. Graham, (Dr. J) - Planet Bee's Program Director, STEM Educator and Staff Entomologist:
Dr. J is a research scientist and educator with native bee and honey bee expertise. Dr. J began beekeeping in 2004 during entomology and wildlife conservation studies at University of Delaware. His Ph.D. in the Honey Bee Research and Extension Laboratory at University of Florida studying native bees, agricultural education and citizen science. He went on to serve as lead researcher at University of Hawaii for conservation management of endangered Hawaiian bees. Dr. J has since taught science at universities and middle schools. He was awarded 2022 Teacher of the Year by the Synopsys Science Fair, mentoring his middle school students who won 24 awards for 1st-4th place in their categories. Author on 15 peer-reviewed scientific journal manuscripts, Dr. J has presented his bee research at the Smithsonian Museum in Washington DC, his research has been featured by National Geographic, he has led field trips for the International Union for Conservation of Nature (IUCN), and created the Pollinators in Paradise program at the Bishop Museum in Honolulu through Disney Conservation Funds.
Join the PA PTA State Board of Directors!!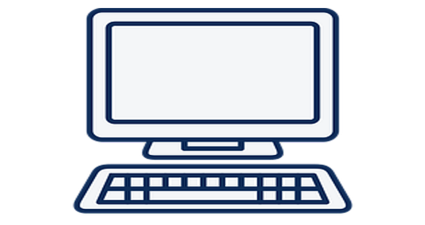 Pennsylvania PTA Let's Chat
September 11, 2022
Topic: Family Engagement Ideas and Discussion
7:30 PM
Join the State Board of Directors for a discussion on Family Engagement and other PTA Important Programs
https://us02web.zoom.us/j/86108225611?pwd=L0V1a2lXM09tRE5adU10M3NOcS9qQT09
Meeting ID: 861 0822 5611
Passcode: 852881
One tap mobile
+16468769923,,86108225611#,,,,*852881# US (New York)
Join our State Board of Directors and PTA Leaders to Discuss Topics That You Want to Talk About!!
(Membership, Bylaws, Treasurer Info, Leadership, Activities, Training, etc.)
[$END RANDOM$]